Thaleia Mayer from Something2Offer and I have been working a on new series to help people understand a little more about the fast-growing profession of Virtual Assisting.  I have been a VA for about 19 months and Thaleia is just getting started. Together, we would like answer questions, provide tools, and offer up what resources we can to help you consider the possibilities of becoming a VA.
Check out our past posts on this subject HERE and HERE
This weekend, Thaleia has a great Q&A  on her blog Something2Offer go be sure and check that out HERE>
  Thaleia's Social Media:
I decided to "put the shoe on the other foot" and give people an idea of how VA's can help, when to determine if you need help in your biz, and how to go about finding and hiring a qualified Virtual Assistant.
Swamped at Work? A Virtual Assistant Could be an Option
In case you haven't noticed, there are only so many hours in the day. And sometimes that "day" simply flies by leaving you with unfinished tasks, crabby clients, and a ton of stress.
This situation is a double-edged sword. It's a blessing that your business has grown that much, but the working extreme hours and being consumed by worry? Not-so-much.
Here's the deal; you need help. All successful business folks didn't get that way by trying to go it alone. You need a Robin for your Batman, a Cagney to back up your Lacey, a Chewy to your Hans Solo (wow, I really dated myself with that comment).
The bottom line is; you need a virtual assistant to help with the more time-consuming or trivial (but necessary) tasks so you can free yourself up to do what you do best which is; run your biz and make money.
Have you ever considered hiring online help for your additional administrative, technical or creative work but changed your mind because it seemed too daunting?  Getting this help for your biz does not mean you need to try to find room for another body in your office, or giving yourself one more person to worry about. Most well-trained VA's not only work from their own home, but are "self-propelled." They know what they need to do for you, and they do it. No babysitting, nagging, or hovering necessary.
Wait. I hear you. You are mumbling "so what's this gonna cost me?" An online virtual assistant is paid an agreed upon rate for the support provided. Virtual assistants can bill by the task, project, hour or month. This is an agreement and contract that you and your VA need to work out together, but it can be tailored for your needs and budget. Basically, for a simple fee, you will get all of the support of a full time employee, without the additional overhead costs.
When you hire a virtual assistant, you are hiring them as an independent contractor. This means you do not have to deal with payroll, taxes, pensions or benefits such as medical insurance.  You also have the added benefit of hiring them just for a particular project or task at hand, paying them at an hourly rate or by the project. This is more cost effective than hiring a full time employee.
What Kind of Tasks Could I Use A Virtual Assistant for?
Creative: Create company logos, promotional videos, multimedia presentations, web design elements, and even infographics
Technical: Freelance programming, website administration, and even the aptly named technical support service.
Administrative: This includes organizing schedules, appointment making, taking care of the paperwork, data management and research, all of which take a considerable amount of time.
Marketing: Need help with press releases, ad campaigns, and an overall marketing plan? There's VAs that can help with that.
Bookkeeping: Bookkeeping and accounting is a necessary, but time-consuming task. There are Virtual Assistants trained and effective in helping you manage your books.
When looking for virtual assistants, you need to consider qualities like good communication skills. Good communication skills are a critical skill in all employees, especially a VA. Your VA needs to understand completely what you want to be accomplished, your processes, and your expectations.
Are There Risks?  Hiring a virtual assistant can provide you with a low cost solution, however there are a risks as well. As with any employee, you need someone with good references, skills, and previous work history. The hiring process for a VA is not all that different than hiring an in-house employee. Sites like IVAA and VirtualAssistants.com offer a place where you can find reputable and well-trained VAs to fit your needs.
At the end of the day you still need remember, virtual or not, your VA is human. Despite the fact that you don't personally see your assistant because they work online, they are still humans beings that get sick and need days off. But unless you plan to clone yourself soon, the growth of your business may depend of you taking the important step of bring a VA onboard and freeing up some of your precious time.
 BONUSES:
Check out my WAHM Toolbox of more tips, tricks and resources
Want a FREE CLASS from Social Media Examiner? (One of the leading authorities on social media and content creation) Go HERE and sign up on the right sidebar. The free class is a $59 value and is called How to Rapidly Grow Your Fans, Your Prestige and Your Small Business. Thanks Michael!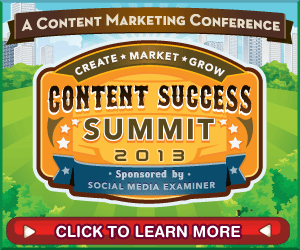 Read More http://www.franticmommy.com/2013/01/what-it-takes-to-be-a-virtual-assistant-a-new-series.html