WELCOME! Thaleia Maher from Something2Offer and I have decided to join forces and co-create a series this month called What it Takes to Be a Virtual Assistant. She and I have had so many valuable discussions, and have shared so much valuable information, we decided to get serious about this topic and create something that will really help readers understand what a VA is, and move forward in their quest to become one.
These are just a few things we will be covering on Franticmommy, and Thaleia's Something2Offer blog:
What it Takes to Be a Virtual Assistant: The Basics
What it Takes to Be a Virtual Assistant: Social Media
What it Takes to Be a Virtual Assistant: Resources & Support
What it Takes to Be a Virtual Assistant: Finding Clients
What it Takes to Be a Virtual Assistant: Q & A
First, what IS a VA? A Virtual Assistant is just that, someone who assists you in your business (from the comfort of their own office)-freeing you up to work on more critical things like creating products, sales, customer retention, etc.  A VA can help with things like managing your emails, doing your bookkeeping, writing blog posts, project management, managing your social media and much more. We work as independent contractors, but are like paid employees.
A VA can be a long-term commitment, or a "one time deal" for a project. It's up to the VA and the business owner to hammer out the details and put it into a contract. My advice to all VAs (new or veteran) is to never work without a contract.  If you need an idea of what a Virtual Assistant contract looks like, leave a comment below with your email and I will send you a template of the one I use.
What a VA is NOT. Being a Virtual Assistant is an organized business like any other business. You wouldn't pound a nail in your neighbor's porch and call yourself a carpenter, right? The same applies for a being a VA. If you want be a virtual assistant, create your  business as a LLC or Sole Proprietor, get business cards made, form a resume, and create a sales page with your rates and skills. Be serious about it and conduct yourself like a business professional.
Pick a niche: Ever heard the saying "pick a niche-lose a few people, but don't pick a niche-lose everyone?" The same applies for be a VA. Decide what your strong suit is and then market that.  I consider myself a VA in the field of writing, blogging, and social media, but I get asked to do many other things by my clients. I also do project management, help desk, and real estate admin work.
Clients: The big question I get asked all.the.time is "how do I find clients?" We will launch into that topic in greater detail in later posts, but your clients can (and will) be local businesses or big companies. Your clients can be individual people like authors or speakers, or larger on-line companies.
Have we piqued your interest?
GOOD.  Be sure and check out Thaleia's posts HERE as well since we are doing this series in tandem. If you have any specific thoughts, comments, or questions, please leave them in the comment box below. We want to know what YOU are wondering about and what you need to know to start Rockin The VA Life 
  Thaleia's Social Media:
BONUSES:
Check out my WAHM Toolbox of more tips, tricks and resources
Want a FREE CLASS

from Social Media Examiner? (One of the leading authorities on social media and content creation) Go HERE and sign up on the right sidebar. The free class is a $59 value and is called How to Rapidly Grow Your Fans, Your Prestige and Your Small Business. Thanks Michael!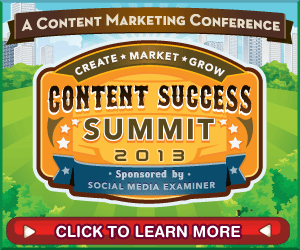 **Make sure you don't miss an article! Subscribe below!**